NEW EZN Real Milk Hair Color Hair Dye with Protein protect Scalp Korean Cosmetic
▶ Production description
Real Milk! Real Color! Real Hair Dye!
Experience smooth & creamy hair coloring with real milk protein!!
Milk Protein – Composed of amino acids, the building blocks of protein, which hydrate each hair strand and help to promote healthy hair growth.
Oat extract – provides vivid and full coloring effects
Perilla essential Oil – helps protect the scalp during coloring session
OMC – protect color-treated hair from harmful UV rays for long-lasting hair color
* Contents: 
#1 Colorant – 2.11 oz (60g)
#2 Developer – 2.02 fl oz (60 ml)
Components : Hair Bonding Hair Pack, Disposable gloves, gown, manual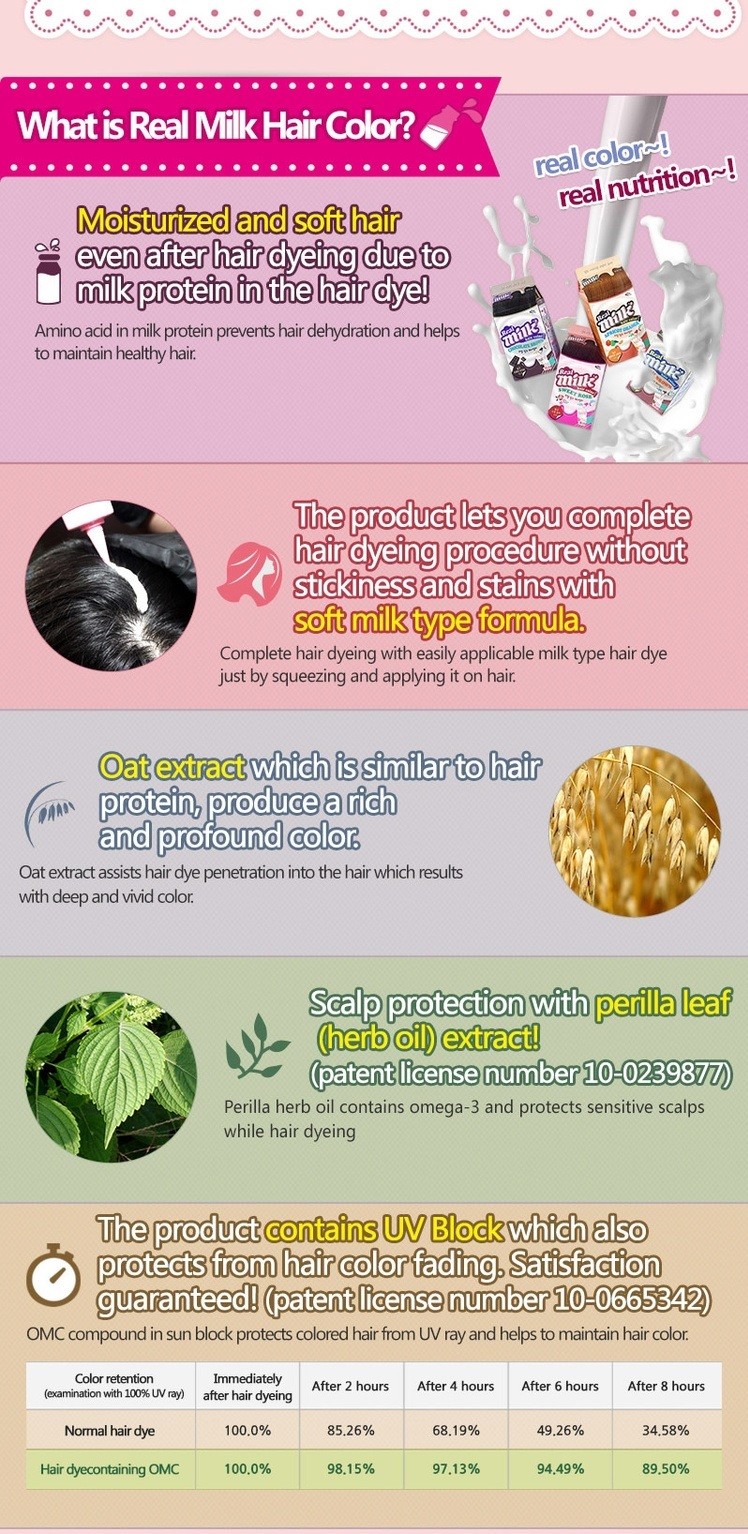 ▶ How to use
1. Wear gloves before starting the coloring session.
2. Pour all the contents of #1 (Colorant) into #2 (Developer) bottle and close the cap.
3. Mix well by shaking the bottle vertically or sideway. (DO NOT open the cap until done with mixing)
4. Squeeze and pour the contents directly on you hair. Use appropriate amounts as you color by sections to apply cream to the top, side and the back.
5. Gently rub the cream against the hair.
6. With the remaining cream, lightly apply along the hair line to finish the procedure.
7. Wait according to the indicated time for the color to process.
8. Shampoo, Rince, then towel dry.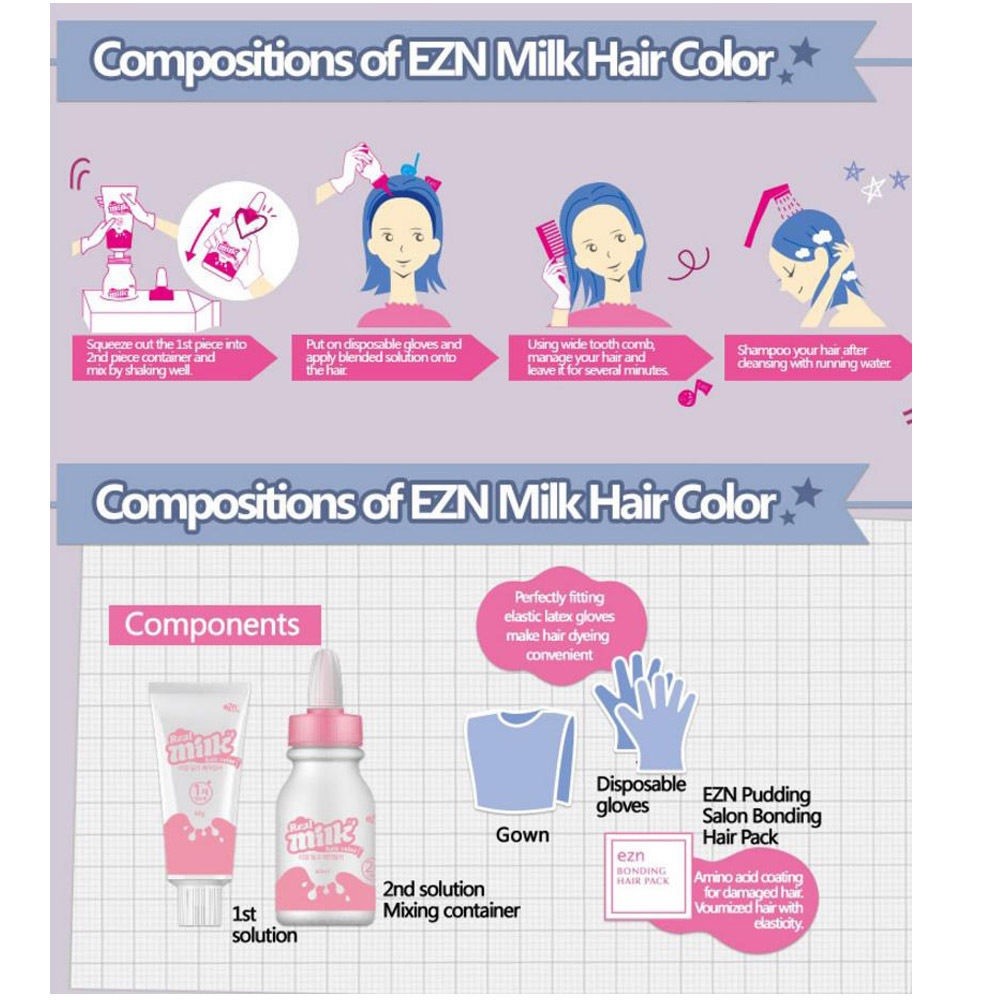 ▶ Warnings
Keep out of reach of children. This product contains ingredients which may cause skin irritation on certain individuals and a preliminary test should    first be made. This product must not be used for dyeing of eyelashes or eyebrows. If you were to do so, it may cause blindness. When product comes in contact with eyes during the coloring session, rinse immediately with cool, running water and consult a physician immediately. Processed color may be different from the color chart indicated on the box due to condition of individual, hair, and/or temperature. Before coloring, please read the instructions thoroughly
"Warning" Prop. 65 CA Residents